Cloudaction Appoints Keith Hoskison as Chief Revenue Officer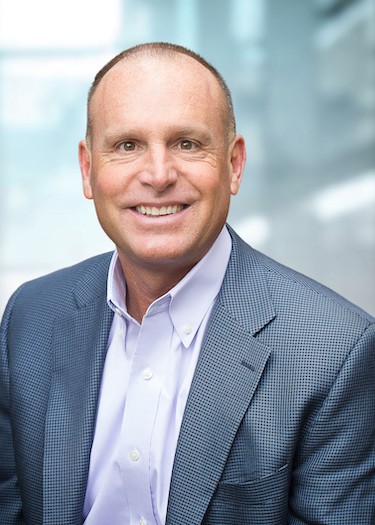 TULSA, Okla., and PUNE, India – Cloudaction, a leading provider of IT automation and cloud consulting services, announces the appointment of Keith Hoskison as Chief Revenue Officer (CRO). The addition of Hoskison, a well-known IT industry heavyweight with 30+ years of experience, to Cloudaction's leadership team sends a strong signal about the company's aggressive expansion strategy in the exploding digital transformation and IT automation market.
Hoskison is a proven and multitalented sales executive with a lengthy track record for building and leading business development teams, delivering revenue objectives and forging long-standing business partnerships. In the newly created position of CRO, Hoskison will drive Cloudaction's global growth strategy by leveraging the company's marquee partnerships with the de facto leaders in the IT automation market such as BMC Software, Salesforce and ServiceNow.
"We are in the midst of a marked shift in enterprise applications toward a more unified approach that is connected, integrated, and with seamless delivery," Hoskison said. "I joined the Cloudaction team because they have the ideal business model for helping organizations through this transition, and I am looking forward to the opportunity to help Cloudaction become the go-to brand for IT automation and cloud consulting services."
The worldwide market for IT automation technology will reach nearly $600 billion in 2022, according to a forecast from Gartner, Inc. Business process and IT automation will be required for organizations to survive and thrive in what Gartner calls the "post-Covid-19, digital-first world."
Hoskison's storied career follows an upward trajectory of success, both as an individual performer and as a senior executive. Starting with Memorex Telex in the mid-80s, he later held executive management roles at Cisco Systems (VP, Channels and Alliances), BMC Software (VP, Strategic Accounts), Medallia (VP, Worldwide Alliances), AppDynamics (VP, Global Alliances and Program Office) and most recently Sprinklr (VP, Global Strategic Accounts). Over the course of his career, Hoskison played a pivotal role in driving five game-changing liquidity events. Prior to his business career, Hoskison was a professional athlete with the Detroit Tigers Baseball Club.
"Keith's proven experience in building, scaling and leading world-class sales organizations will serve us well," said Cloudaction President and Co-Founder Samir Kumar. "In addition, he has acquired a wealth of knowledge in all facets of the IT automation ecosystem, including the cloud, SaaS, ITSM, digital transformation, customer experience, business applications, application delivery, social media and various digital channels—all of which will prove to be a tremendous benefit to our global team, customers and solution partners."
"Keith's passion for building deep, value-based relationships with team members, customers and partners is legendary," said Cloudaction CEO James Ivy, who has known Hoskison for nearly three decades. "We look forward to Keith's contributions to the leadership team as we continue to execute on our growth strategy and elevate the Cloudaction brand globally."
About Cloudaction, LLC
Cloudaction helps organizations increase the business value of cloud-based IT automation. We implement, optimize and support the market-leading SaaS business applications and IT automation solutions driving digital transformation. Our headquarters is in Tulsa, Okla., and we have a world-class global delivery center based in Pune, Maharashtra, India. We serve customers in the Americas, Europe, South Asia, and Australia. From pre-implementation planning to post go-live support, Cloudaction makes the cloud work better. Learn more at www.cloudaction.com.