BMC Consulting Services. We enable business transformation with BMC solutions.
Cloudaction is a BMC Elite Partner that has successfully delivered hundreds of BMC projects. Our world-class BMC skill sets help customers reinvent their business and accelerate their move to digital operations.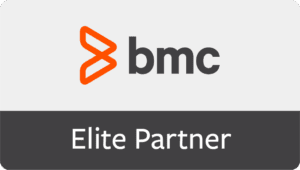 "We have been a BMC partner from day one. They are true leaders in infrastructure automation, with a remarkable history of developing innovative solutions that scale to solve any IT problem."

Samir Kumar, Co-Founder/President, Cloudaction
Maximize operational efficiency with BMC solutions.
As a longtime BMC partner, Cloudaction has an extensive experience in implementing, optimizing, and integrating BMC's industry-leading IT management solutions.
Our BMC-specific know-how helps our customers take advantage of their BMC solutions to maximize the efficiency of their IT infrastructure and create new service opportunities through innovation – and optimize costs and enhance performance at the same time.
Expand your digital opportunities with BMC.
For organizations large and small, BMC's modular solutions are integral technical components in their digital journeys. As a BMC certified partner, Cloudaction helps you get greater value from your BMC solutions, enabling you to optimize and extend your BMC digital foundation.