8 of My Favorite BMC Helix Remedyforce Winter 21 Enhancements
By Kedar Zavar, Architect, Cloudaction
---
BMC has announced the general availability of BMC Helix Remedyforce Winter 21, so now's the time to dig into my top enhancements in this release.
1. (Even More) Dynamic Forms
Remedyforce admins are going to love the enhanced dynamic field rendering in Winter 21. You can now configure this feature for Incident and Service Requests forms in Remedyforce Console. These eliminates cluttering of fields and enables you to optimize layouts based on profiles or teams.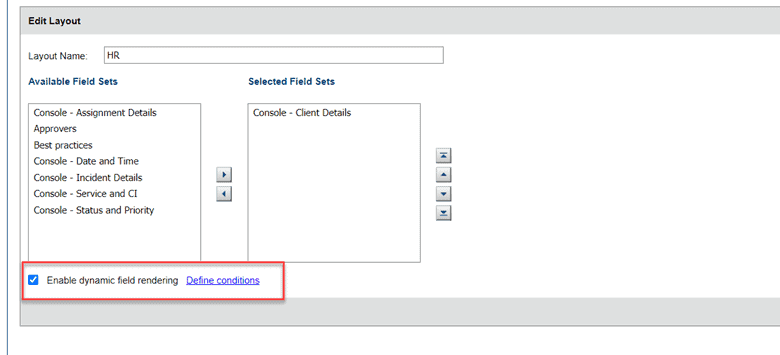 2. Self Service Search Tracking
Winter 21 enables you to track and analyze keywords users search by in Self Service 3.0 and the Mobile Self Service app. Additionally, you can run reports on search history by source. These insights into search patterns gives us a better understanding of user needs and enables us to create better knowledge articles, service request definitions, templates and broadcasts. Overall, this feature can help us pinpoint ways to improve the Self Service user experience.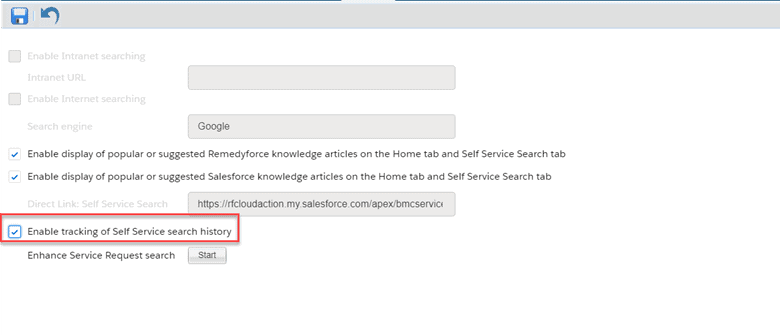 3. Optimized service request search
This new feature allows you to optimize Superbox search results and smart suggestions to exclude irrelevant results for service request searches in Self Service. Admins can fine-tune search results and smart suggestions for client users and enable a more efficient user experience.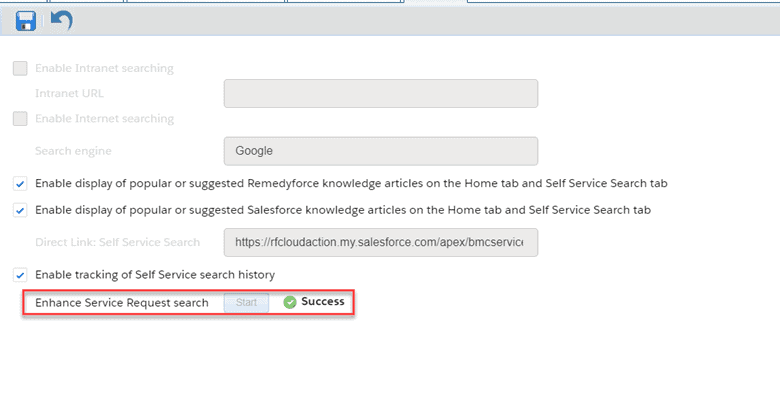 4. Improved Self Service User Interface
Winter 21 raises the user interface game in Self Service. Search results in Superbox are optimized to include smart suggestions for service requests. Bigger icons improves the search experience and improves visibility.
Bigger icons for Self Service
Description for sidebar tiles
Prominent & wider search box
Spacious page layouts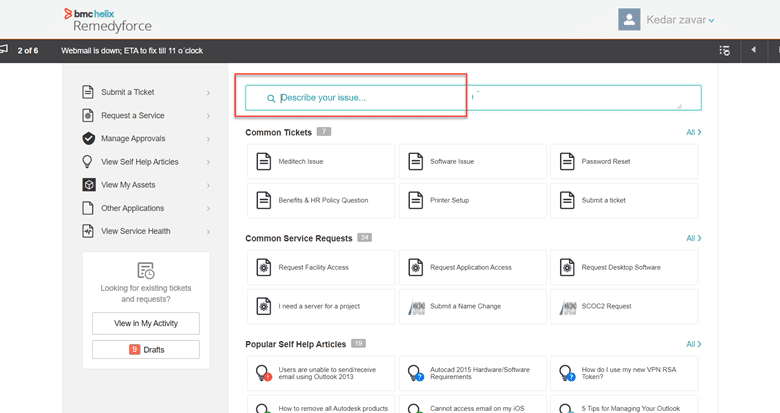 5. Detailed Tile Descriptions
Winter 21 gives admin the opportunity to provide more detailed explanations within the selected tile. Again, the result is a better user experience.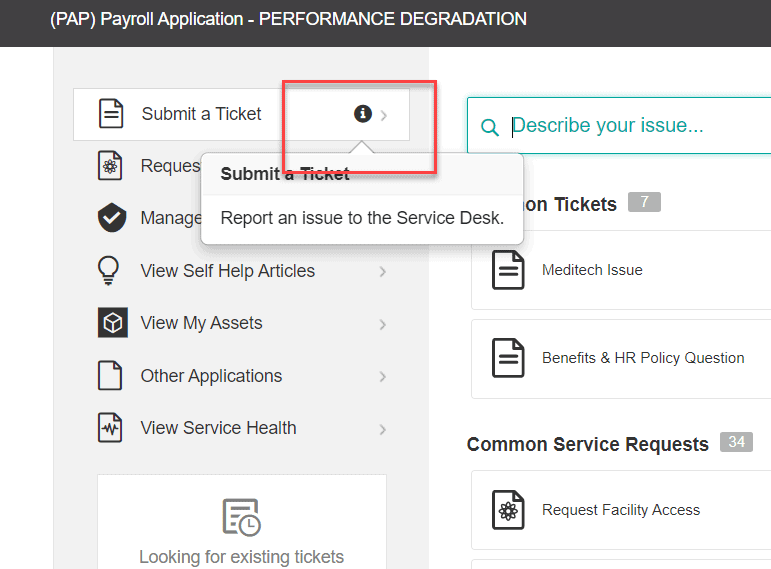 6. Self Service Notes Enhancements
The Add Note and Cancel buttons are prominently visible while entering notes in a ticket. When adding notes, the Submit, Cancel, and Copy buttons are disabled. To submit, copy, or cancel a ticket, users are required to either add notes or cancel notes.
7. New Lightning Web Component
Winter 21's new Lightning Web Component takes self service to the next level by integrating Remedyforce with Salesforce Digital Experience sites and communities. This enhancement enables admins to submit from Community and view tickets and service requests.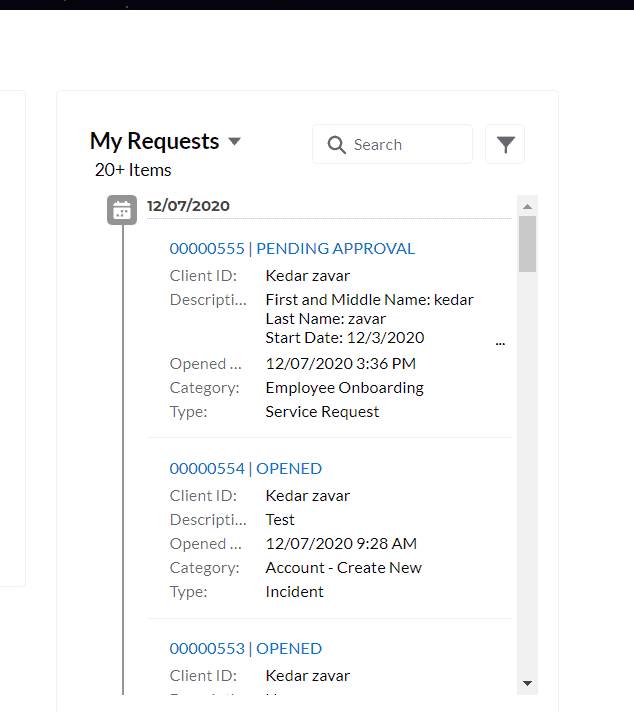 8. Remedyforce Console
Winter 21 gives admins more control in managing the request definition settings for Date Expected and Date Required fields in Remedyforce Console. Now we can remove unwanted fields on console.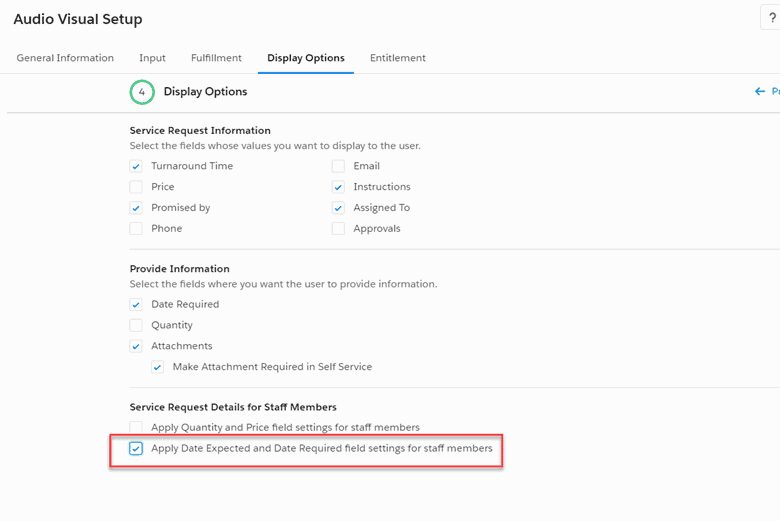 REMEMBER: BMC product management enhances products based on industry best practices and customer feedback. Make sure to vote at https://communities.bmc.com/community/bmcdn/bmc_remedyforce/pages/ideas
Ideas delivered for Winter 21 release: